URGE TO KILLL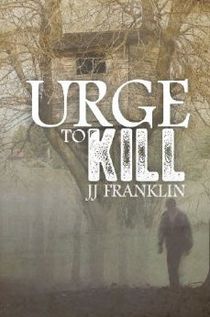 'Matt shivered at the odd mix of images. It was almost as if they had the copper's nightmare to deal with—a child's murder.  Except this was no innocent child but a young woman, he would guess around twenty-two and with everything to live for. Though it was obvious she was a woman, the bows in her hair, her pink party dress and white ankle socks said she was a little girl.'
Detective Inspector Matt Turrell returns from honeymoon to face the most bizarre and dangerous case of his career after the body of a woman is found at a luxury spa near Stratford-upon-Avon. However, struggling within the confines of his new marriage, and haunted by a past mistake, Matt finds it difficult to concentrate. 
Killer, Clive Draper, is a clever, ambiguous character whose motives and personality is not beyond empathy. Empowered by his first kill, Clive uses his charm to draw further victims into his net. Seeing Matt as his mortal enemy, he uses his charisma to lure Matt's new wife into his snare. 
With the danger coming ever closer to home, Matt finds himself drawn into a deadly duel, where he must put his own life on the line and where the stakes have never been higher.'
"Brilliant book. Couldn't put it down - literally."
"...a fast paced, exciting, action-packed read"
"...there is no putting the book down. JJ Franklin,come on, there's hunger for a lot more of Matt Turrel's adventures."
Urge to Kill by JJ Franklin
Psychological crime thriller. Word Count: 104,163
Buy from Amazon B008K7Y47K

Also - Waterstones in Stratford-upon-Avon

or Warwick and Kenilworth independent book stores.