Author page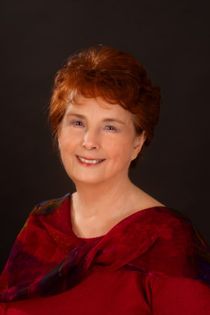 Having left school at fifteen with no qualifications, a writing career seemed like an impossible dream for JJ Franklin, aka Bren Littlewood.  Then a powerful Los Angeles earthquake pushed her into action. Thankful that she had survived, Bren decided to pursue her dream and enrolled in part time script writing courses at UCLA.
Originating from England, Bren has had many jobs over the years. In Toronto, she worked at the Police Headquarters, training as a keypunch operator. This skill enabled her to work at MGM in Culver City, and she remembers the thrill of seeing Charlton Heston and Sammy Davis, Junior, whilst working there.
Returning home to England, she applied for general nurse training. She eventually gained a second qualification as a mental health nurse. Following on from this she began to train in counselling, which led to a MA in Counselling from Warwick University. Bren believes it is this psychological background that informs her work. 
Her first success as a writer was in writing murder mystery scripts for her own company. The Company provided murder mystery dinners and weekends all over the UK, even performing, on one occasion, on the Orient Express. Bren also co-wrote a murder mystery boxed game.
Then Bren decided to renew her love of script and enrolled in a MA in Television writing at De Montfort University. From this experience, she wrote for the BBC, before writing her first novel, Urge to Kill, a psychological thriller. The novel is the first in a series and features British Detective Inspector Matt Turrell. She decided to write under her maiden name of Franklin, adding the initials of her Mom and Dad.
Book two in the series, Echoes of Justice, is now completed. Book three has been started. Bren lives in Stratford-upon-Avon with her cat, Ziggi, who rules the house.
Recent novels
Urge to Kill is the first in a series of novels featuring DI Matt Turrell of the Warwickshire Police.  It is a rich psychological thriller with great character development of both the detective and the murderer. The reader quickly becomes engaged in the epic battle between these two men. The book is set within the historic district of Stratford-upon-Avon and Warwickshire.